Text block
Banish Brain Fog For Improved Focus, Concentration, And Memory 
Without Dangerous Stimulants...
Better focus in the gym means bigger gains.

NSP's Focus Plus may help you to:

Enhance focus and concentration levels so you can be more productive at work
Improve memory recall so you can stay mentally sharp as you age
Feel more energized when you're in the gym so you can get more work done and transform your physique faster
Destroy drowsiness in the gym so you feel more energized and complete more work to help build and sculpt your physique
Maintain a rock-solid mind-muscle connection in the gym for crazy new muscle growth
Regular price
$44.00
Sale price
$38.49
Unit price
per
Sale
Sold out
Share
View full details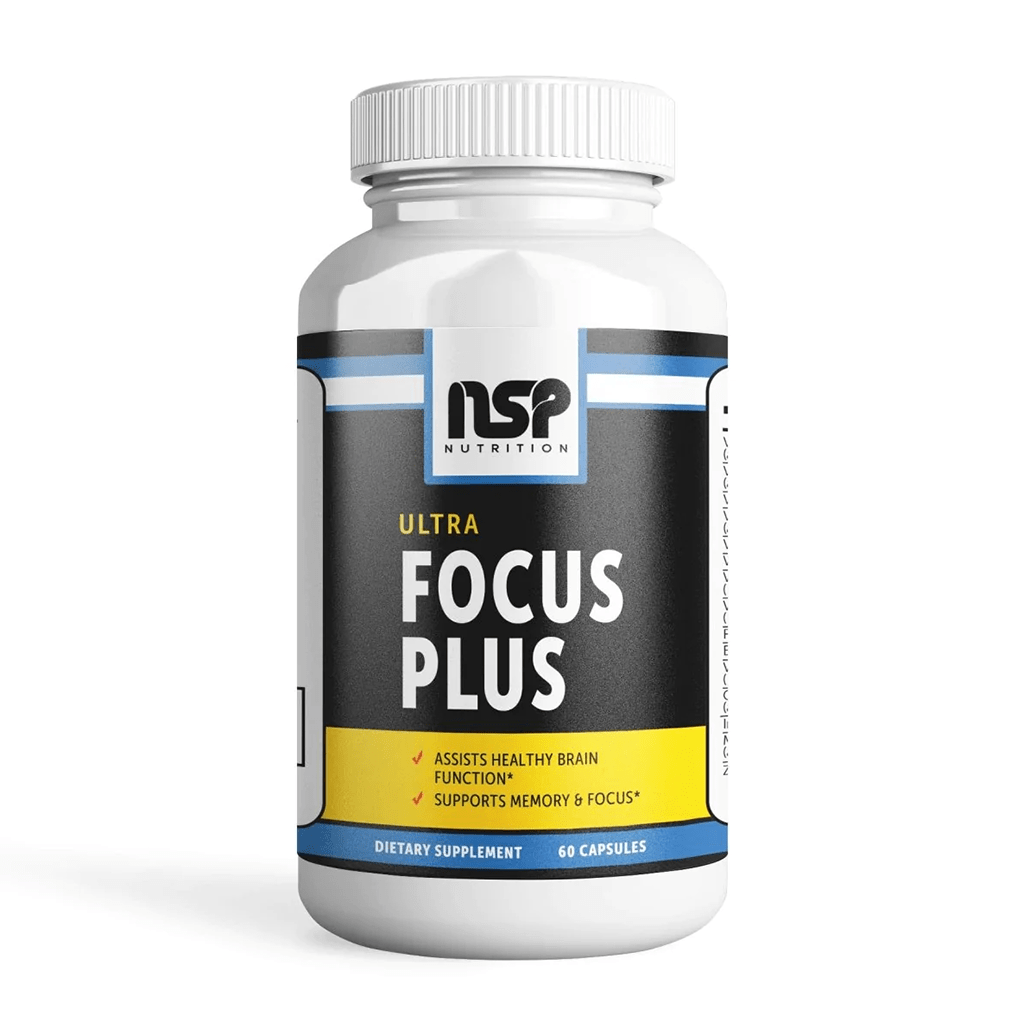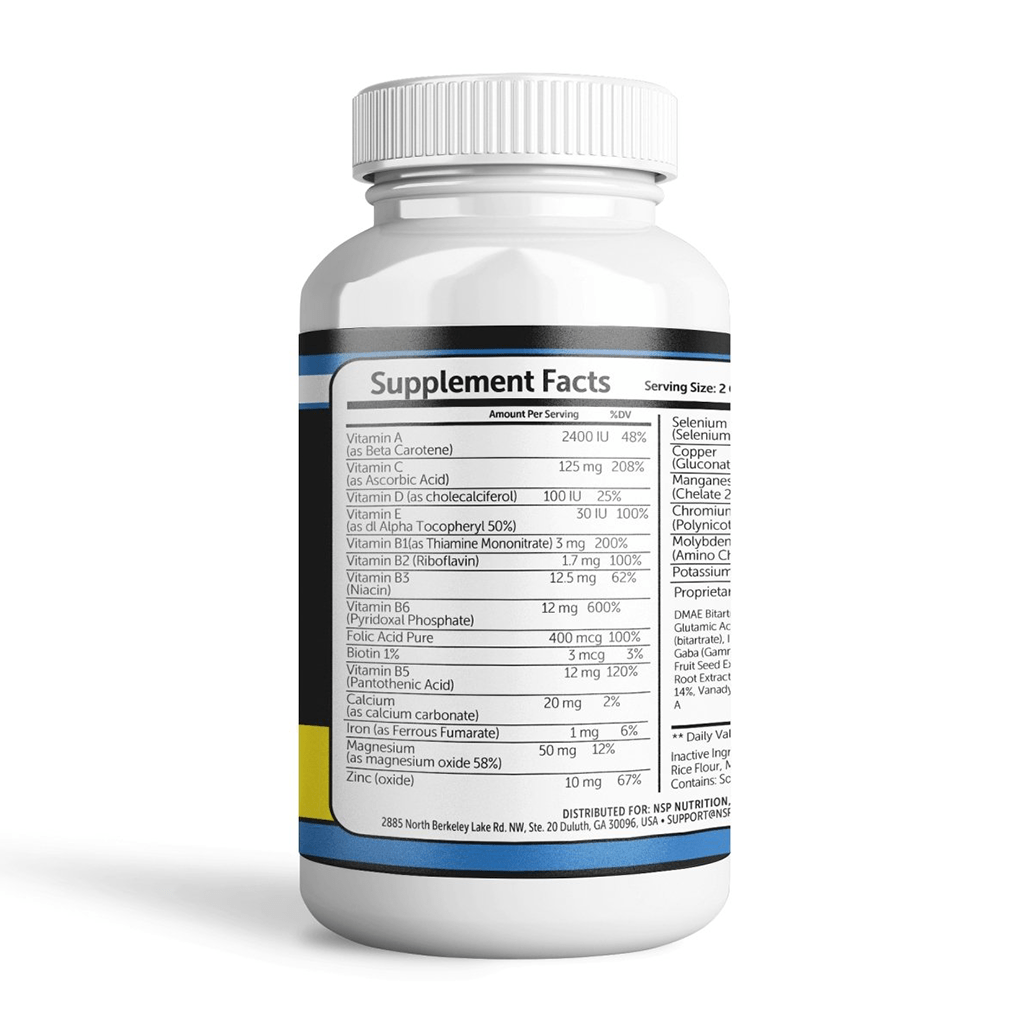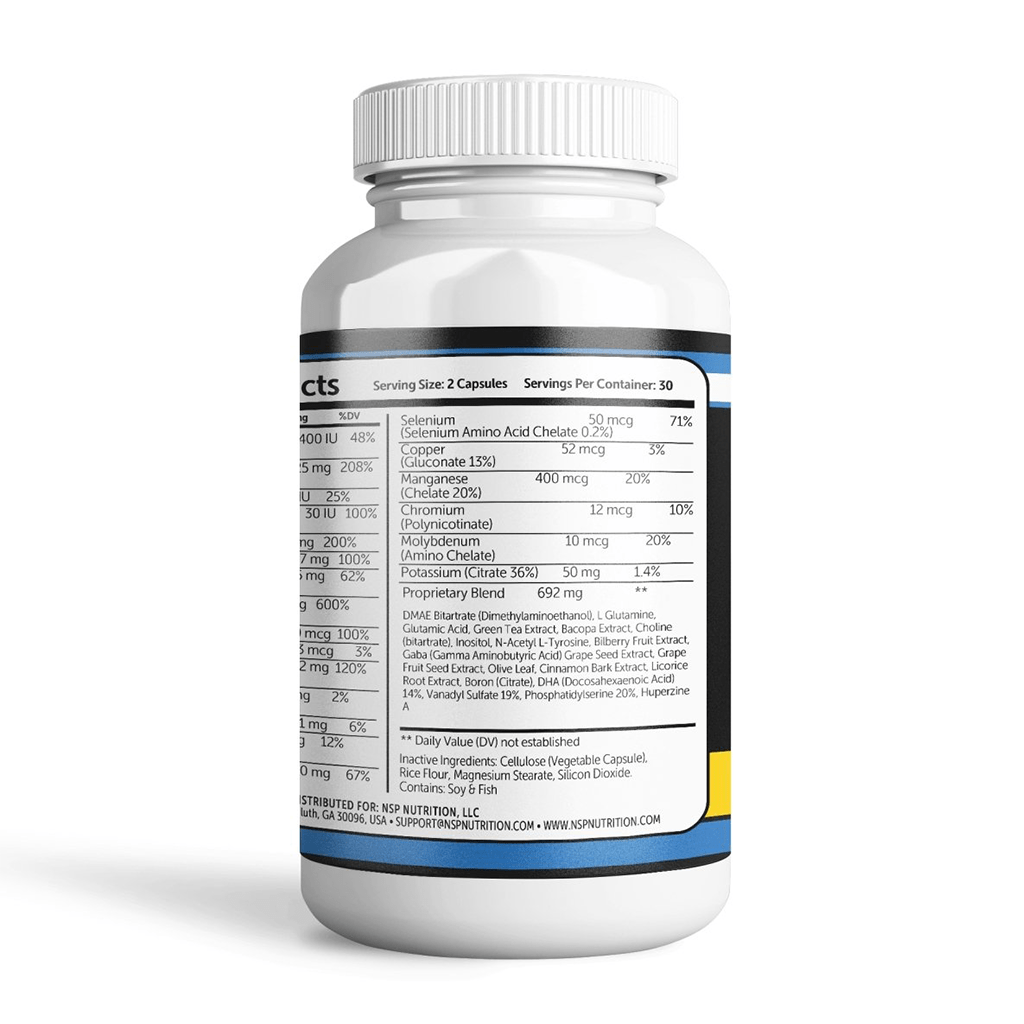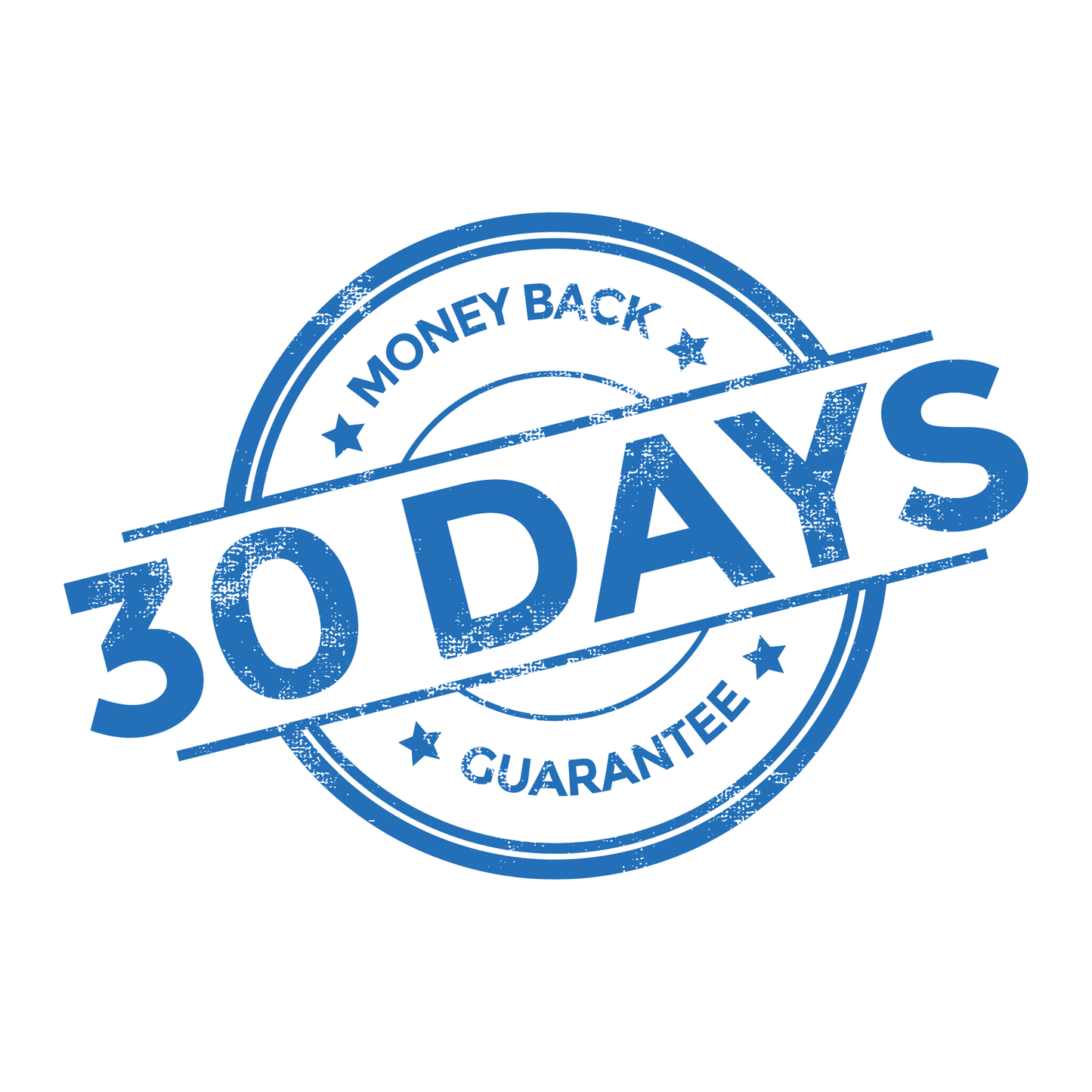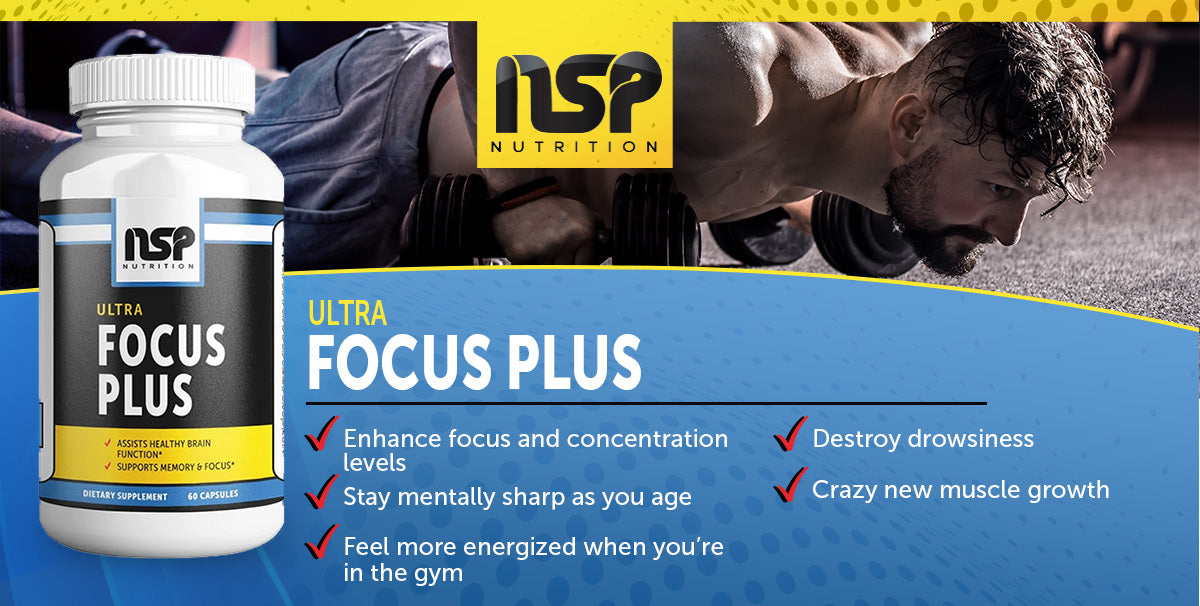 "How To Rid Yourself Of Brain Fog & Get The Mental Energy And Focus To Kick Butt In The Gym & At Home"
Why You Need To Start Taking Focus Plus Right Away...
Taking Focus Plus daily may help improve your - 
- Work performance…
- Memory recall…
- Training drive…
It may even help you to improve your ability to build more muscle! Want to discover how one single product can do that?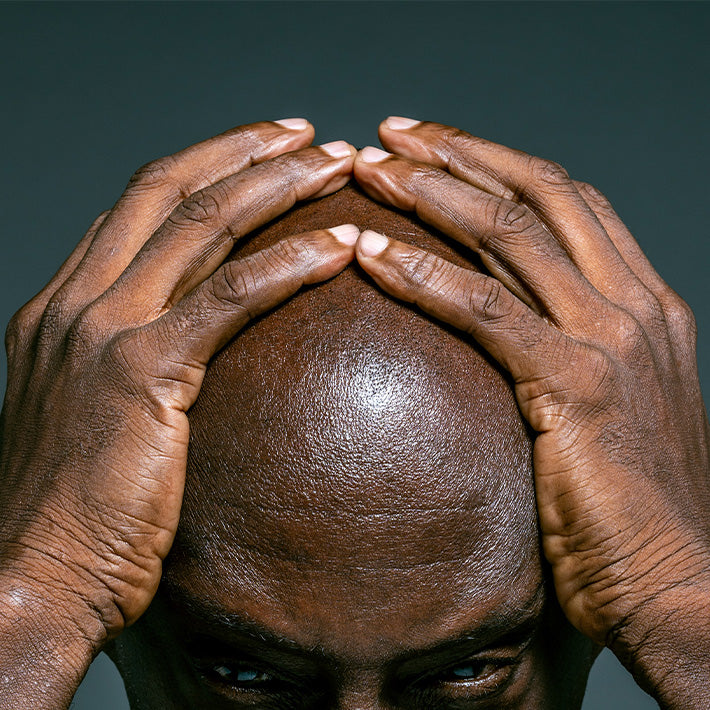 It Doesn't Have To Be This Way!
Ever had days where your brain feels clouded over with a thick layer of fog?
When it's impossible to concentrate and recall things from memory? Suffering from 'brain fog' can leave you feeling devastatingly unproductive. 
It can slow your performance at work, which reduces output and angers your boss… It can kill your training drive, which results in sloppy workouts and slow results…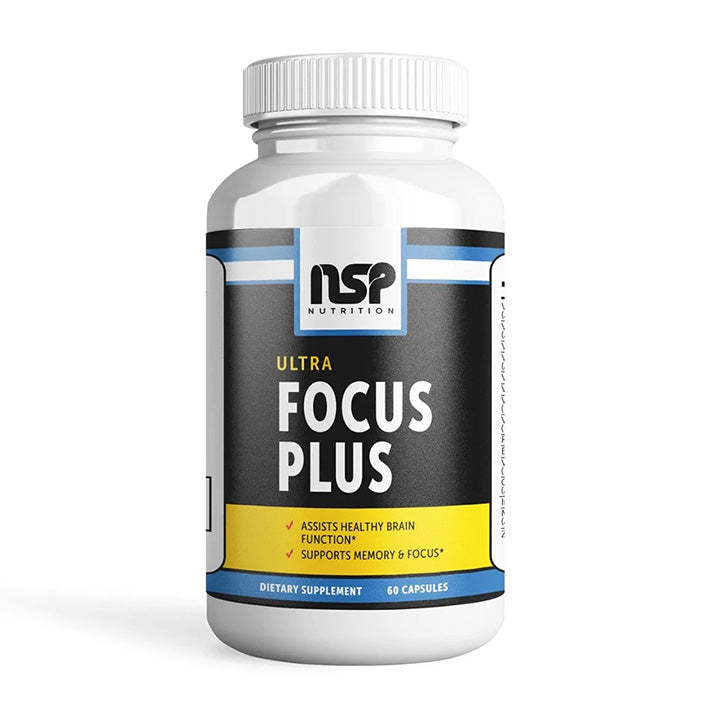 So at its core, Focus Plus is rich in brain-supporting nutrients, including: 
- Vitamins A, C, D, and E
- Vitamin B-Complex
- Zinc
- Magnesium
- Selenium
- Chromium
But Focus Plus goes a step further... It also includes certain nutrients shown to specifically enhance memory, including: 
Bacopa Extract

Shown in one study toimprove retention of new information in adults aged 40-65. Furthermore, the subjects also demonstrated adecreased rate of forgettingthe new information
Cinnamon Bark Extract

Has been touted as a possiblememory-enhancerin subjects suffering from impairedcognitive function, memory, and mental speed
DHA (Docosahexaenoic Acid)

This is the principal fatty acid of the brain that has been shown tosupport cognitive health and improve memoryfunction in older adults
However, specific nutrients found within the Focus Plus proprietary blend can help you snap out of this state… And leave you pumped and ready to lift weights
DMAE Bitartrate

can enhance your attention and mood, which is perfect preparation prior to an intense weight training session
Huperzine A

can support energy productionin the brain, which can leave you with more mental energy when you step into the gym to lift weights
Olive Leaf

can help to banish fatigue and leave you feeling more energized and ready to hit the gym
"Improved Mental Clarity Or Your Money Back"
Take A Risk-Free Test Drive Of This Powerful Memory & Focus Booster
How would you like to blast away brain fog and experience more mental clarity?
How would you like to have an easier time focusing at work and not having to constantly battle a sleepy or a racing mind?
How would you like to feel energized at the end of a long working day so you can hit the gym and continue working towards your muscle building and definition goals?
Simply take 2 x capsules of Focus Plus a day with your breakfast or lunch.
If you're not satisfied with the results, then send it back to us within 30 days for 100% refund.

Frequently Asked Questions
1. How many capsules should I take per day?

Simply take 2 x capsules of Focus Plus a day with your breakfast or lunch
2. When should I take the capsules?

We recommend you take them with breakfast and lunch for best results
3. What exactly does Focus Plus do for me?

Focus Plus is designed to assist brain function by giving your brain the nutrients it needs and lacks. It also helps to support memory, recall, and focus
4. Is my order protected? What if I don't like it?

Try it out for a full 30 days and let us know if you like it or not. If not, we will gladly refund your entire purchase price. We stand by our products!