You've probably heard it before: more protein equals more muscle. 
Or maybe you've been told that all proteins are created equal, and plant-based options just don't measure up. 
You might even think that loading up on extra protein is a harmless way to boost your health and fitness. But what if these commonly held beliefs are not only untrue but potentially dangerous?
Today, we're going to debunk some of the most prevalent protein myths that could be silently sabotaging your wellness goals. 
Whether you're an athlete who relies heavily on their physical performance or simply someone striving for better health through nutrition, this article will provide valuable insights to help optimize your protein intake based on your unique needs. 
So buckle up - it's time to shake off those old-school views on protein and embrace a new perspective grounded in scientific evidence!
Myth No 10: More Protein Always Equals More Muscle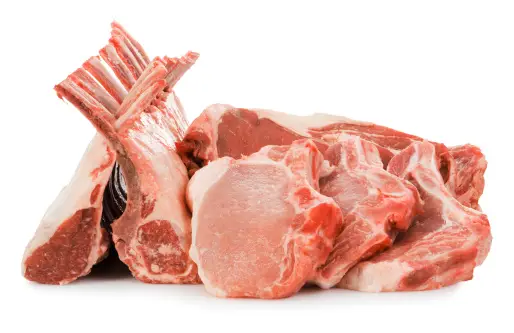 While you might think that more protein always equals more muscle, it's not quite that simple. 
Consuming excess protein can lead to weight gain and other health issues. 
What really promotes muscle adaptations is regularly consuming about 1.6 grams of protein per kilogram of body weight each day.
This isn't to say you shouldn't invest in a high-protein diet if you're trying to build muscle mass, but balance is key. 
Overdoing your protein intake can result in an imbalance of nutrients and potential harm to your kidneys, especially if there's an underlying disease.
Furthermore, the timing and distribution of your protein intake throughout the day also play crucial roles in maximizing muscle synthesis. 
Feasting on proteins only during one meal might not provide the optimal benefits for muscle growth as compared to spreading out your consumption evenly across meals; remember breakfast is a crucial time for this!
A revolutionary approach could be adopting plant-based proteins which are just as effective at promoting strength and size increases as animal-based sources – debunking yet another myth that 'more protein always equals more muscle'.
Myth No 9:All Protein Sources Are Created Equal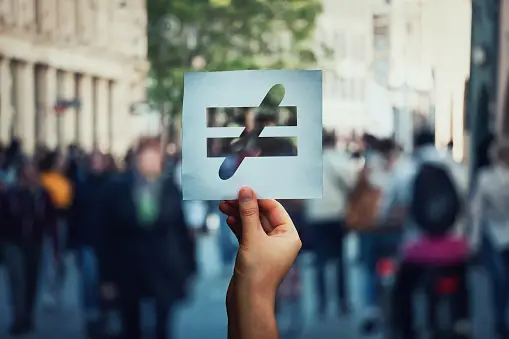 It's easy to think that all sources of protein are created equal, but the truth is they're not. 
While both animal and plant-based proteins provide essential amino acids your body needs, they vary in their bioavailability and nutrient composition.
Animal proteins like meat, dairy, and eggs are often referred to as 'complete' proteins because they contain all nine essential amino acids your body can't produce on its own. 
On the other hand, most plant-based protein sources lack one or more of these essential amino acids.
However, don't let this dissuade you from incorporating plant-based proteins into your diet! By eating a wide variety of plant foods throughout the day, you can ensure you're getting all the necessary amino acids for optimal health.
Plus, plant proteins come with added benefits such as fiber and antioxidants that aren't typically found in animal products.
The trick is finding a balance between different protein sources that suits your dietary preferences and nutritional needs - so it might be worth giving those chickpeas or lentils another shot.
Myth No 8: Plant-Based Proteins Are Incomplete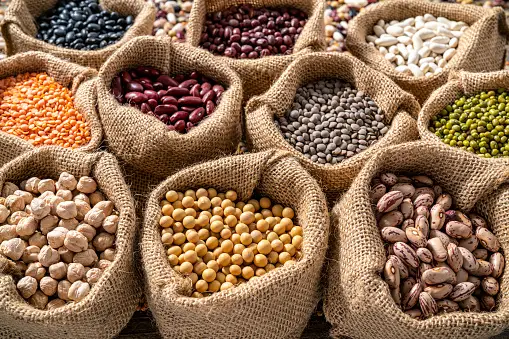 Contrary to popular belief, plant-based proteins aren't necessarily incomplete. This pervasive protein myth might have you thinking that only animal-derived proteins can provide all the essential amino acids your body needs.
Yet, with a well-planned plant-based diet, you can easily meet your protein requirements and enjoy an array of other health benefits. 
Here's the scoop: while it's true that most individual plant foods don't contain all nine essential amino acids in adequate amounts, combining different plant sources throughout the day can result in a complete protein intake.
For instance, pairing rice with beans or hummus with whole grain bread provides all essential amino acids. You don't even need to consume these combinations at every meal; as long as they're part of your daily eating routine, you'll be fine!
Furthermore, some plant-based foods like quinoa and soy are considered 'complete' proteins on their own. 
So next time someone tells you that 'plant-based proteins are incomplete,' remind them of this simple truth: variety is key when it comes to sourcing protein from plants.
Myth No 7:Consuming Excess Protein is Harmless
A high-protein diet packed with protein supplements may seem appealing if you're eager to build muscle or lose weight, but going overboard could potentially lead to unwanted side effects.
While dietary protein is essential for many bodily functions from muscle growth to immune support, too much can tip the scales towards weight gain and other health issues.
Consuming excess amounts of any nutrient can lead to imbalances in your diet and even displace other vital nutrients. 
Moreover, keep in mind that not all proteins are created equal — some sources may be laden with unhealthy fats or additives. 
It's crucial then to consider both the quantity and quality of your protein intake as you strive for a balanced lifestyle.
Now let's bust another myth: Is it true that you can only absorb 30 grams of protein per meal?
Myth No 6:You Can Only Absorb 30 Grams of Protein Per Meal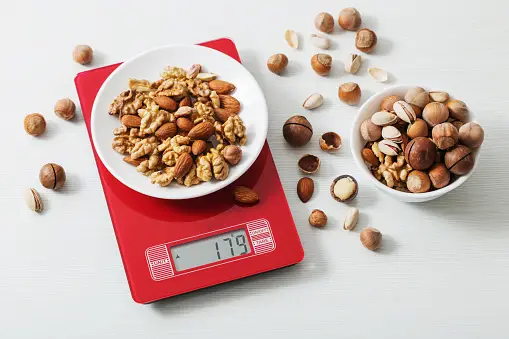 When you eat protein, it gets broken down into amino acids which are then used by your body as needed.
The notion that your body can only absorb 30 grams per meal isn't entirely accurate; instead, consuming around 20-30 grams per meal might be optimal for muscle synthesis. 
But don't worry if you consume more than this during a meal - rest assured your body won't waste it.
Instead of focusing on how much protein you can absorb at once, try shifting your perspective towards achieving your daily protein needs based on your lifestyle and fitness goals. 
Whether you're an active individual needing more than the average person or someone striving to maintain their current mass, remember that spacing out proteins throughout the day can help with muscle synthesis and keep hunger at bay.
Including high-quality sources like lean meats or plant-based alternatives in meals is beneficial but don't underestimate the power of convenient solutions such as whey protein powder when life gets hectic! 
Just bear in mind that while these supplements may offer a simple way to increase intake, they should complement rather than replace whole foods rich in proteins.
Myth No 5: Protein Supplements Are Essential for Fitness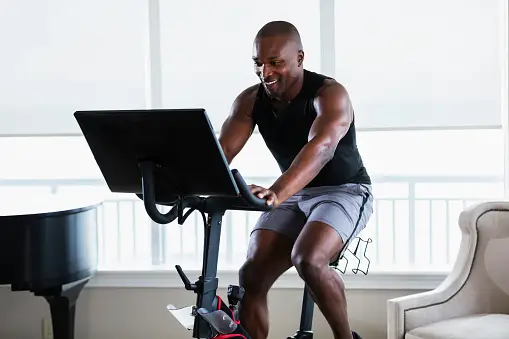 So you're convinced that protein supplements are a must-have for achieving your fitness goals?
Well, it's time to debunk the myth that protein supplements are essential for fitness.
While they can indeed be supportive in certain circumstances, they aren't always necessary.
Protein powders and shakes may seem like a convenient way to amp up your protein intake, especially after an intense workout session. 
They can support muscle growth and aid in weight loss by keeping you full longer. However, these benefits can also be achieved through a balanced diet rich in whole foods.
Remember, the key is balance and variety in your diet. Protein supplements should not replace wholesome food sources of proteins but rather complement them where needed. 
If you're finding it hard to meet your daily protein needs with food alone or if you have higher requirements due to heavy training loads, then yes—protein powders could come in handy for you!
But don't forget: no single nutrient or supplement holds the magic key to health or fitness.
As we unravel more dietary myths next up—the belief that high-protein diets are safe for everyone—it becomes increasingly clear that personalized nutrition is king.
Myth No 4:High Protein Diets Are Safe for Everyone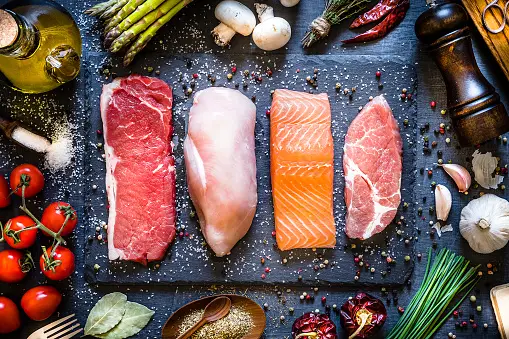 While it's true that we need a steady intake of protein to build and repair tissues, excessive consumption can cause problems if you have pre-existing kidney or liver disease.
The recommended daily allowance of protein is 0.8 grams per kilogram of body weight, but many people on high-protein diets consume much more in their quest to lose weight or build muscle.
However, our bodies have an upper limit to how much protein they can usefully process in a day - anything beyond that just gets stored as fat or excreted. 
So before you jump on the high-protein bandwagon thinking it's safe for everyone and an easy way to shed pounds, bear in mind that balance is key, and too much of anything can lead to issues down the line.
It's always wise to consult with a healthcare professional about your dietary needs based on your individual health profile.
Now let's move onto another common misconception: eggs are bad due to their cholesterol content!
Myth No 3:Eggs Are Bad Due to Their Cholesterol Content
Before we leave the topic of high protein diets, let's debunk another prevailing myth related to a highly potent source of protein - eggs.
You might have been led to believe that consuming eggs could be detrimental due to their elevated cholesterol content.
However, this concern is largely outdated and based on misconceptions about the relationship between dietary cholesterol and heart health.
Eggs are one of nature's most nutritious foods, packed with high-quality protein and an array of essential nutrients.
They're not just for breakfast; they can be a part of any meal or even serve as a snack in the form of hard-boiled eggs or incorporated into protein bars.
The cholesterol content in eggs does not directly translate to high levels in your blood nor does it detrimentally affect your heart health as was once thought. In fact, studies have shown that many older adults can consume eggs without impacting their cholesterol levels negatively.
So, don't shy away from this animal product because it provides vital nutrients while contributing significantly towards meeting your daily protein requirements.
Now that we've busted some myths regarding general consumption patterns let's dive into something sportier - do athletes really need only proteins to perform at their best? We'll investigate this claim next!
Myth No 2: Athletes Only Need Protein to Perform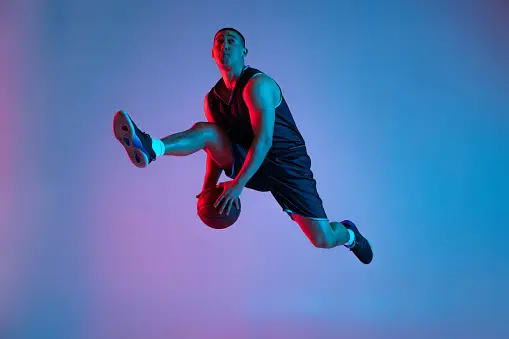 Might've heard that athletes only require protein to excel in their sport, right?
While it's true that protein plays a pivotal role in muscle growth and recovery, over-reliance on it could lead to weight gain.
Picture this: you're chugging down a protein shake for breakfast, munching on a protein bar for lunch, and having another hefty serving of animal-based proteins for dinner.
Yes, your body needs those essential amino acids found in proteins, but let's not forget the other macronutrients - carbohydrates and fats.
In fact, relying solely on protein bars or shakes can leave you deficient in vital nutrients available from whole foods.
Fruits and vegetables provide fiber and antioxidants while healthy fats offer energy-dense calories necessary for endurance sports.
So mix things up! Rather than focusing solely on animal-based proteins like beef or chicken, try incorporating plant-based proteins such as lentils or tofu into your diet.
They're packed with all nine essential amino acids needed by our bodies plus tons of vitamins and minerals!
Now that we've debunked the myth about athletes needing only protein to perform at their best, let's dive into another popular misconception: consuming too much protein will damage your kidneys.
Myth No 1:Consuming Protein Will Cause Kidney Damage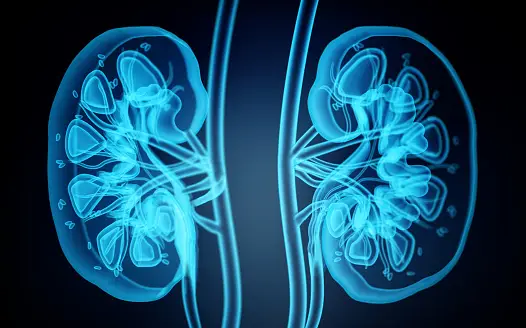 The idea that high protein intake damages the kidneys is a myth that has been debunked by numerous studies.
It's true only if you already have an underlying kidney or liver disease.
For healthy individuals, consuming excess protein doesn't pose a threat to your kidneys. Instead, it supports muscle development, boosts metabolism, and aids in weight loss.
So don't be afraid to incorporate protein-rich foods into your diet – they're not going to turn into sugar or lead to kidney damage as many believe.
But remember, moderation is key! While overdoing anything can have potential health issues, including weight gain from excess calories; with protein, it's about balance and variety.
Mix things up with both plant-based and animal-based protein sources for maximum benefits without missing out on other vital nutrients.
Conclusion
So, don't let these protein myths fool you. Understanding the real role of protein in your body can help you make smarter dietary choices that align with your health and fitness goals.
Remember, everyone's protein needs are different. So listen to your body and consult a healthcare professional if needed.
Don't just follow the herd - bust those myths and fuel your body right!